CASE STUDIES
Communicating externally & internally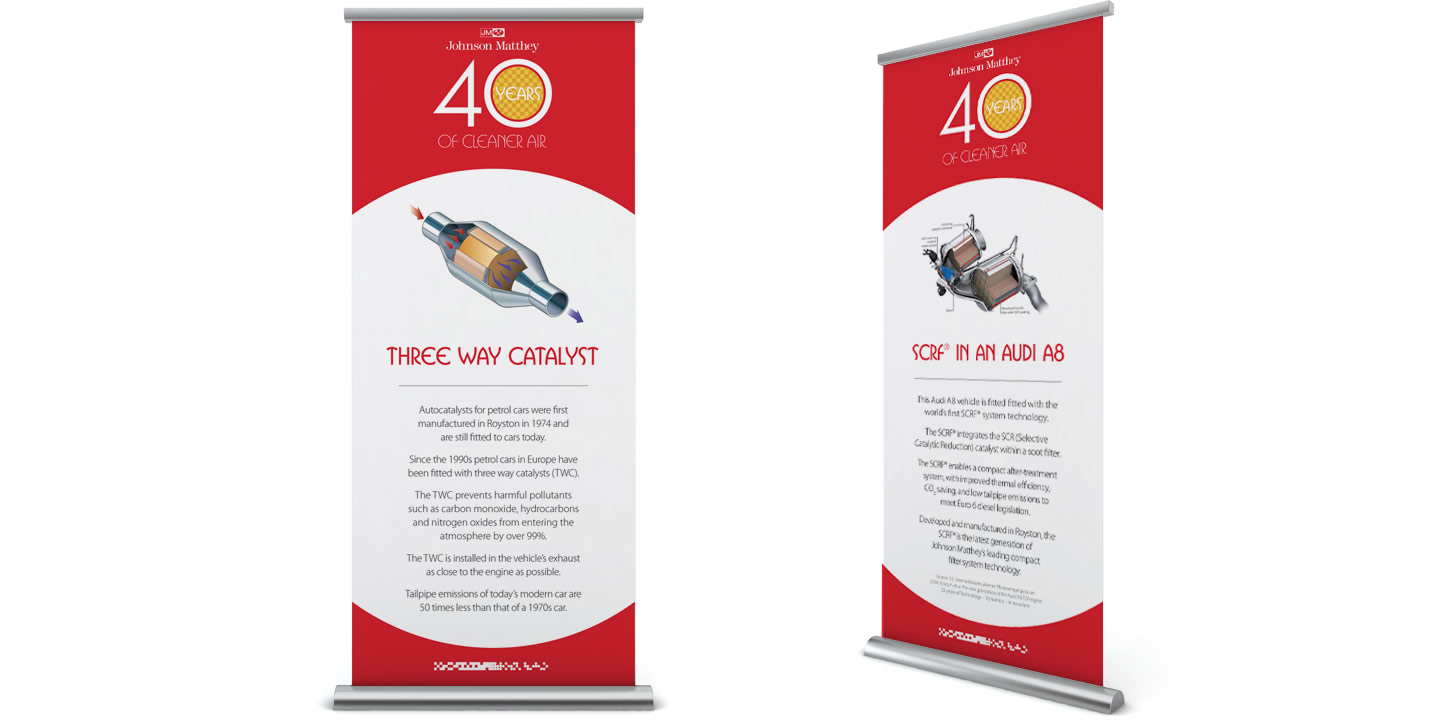 CLIENTS
Johnson Matthey
Objectives
UK company Johnson Matthey is a global leader in sustainable technologies. They are the inventors and world's largest manufacturer of catalytic convertors for cars, heavy-duty diesel catalysts and pollution control systems.

Johnson Matthey works with KISS on a wide range of requirements, internally and externally. Over the years KISS has also supported the company on a number of events including, most recently, their 40th anniversary celebrations.
Activities
For the 40th event, KISS created a brand and developed an event to involve all 1,200 employees in three separate ceremonies on a single day.
Results
After a considerable creative, production and logistics exercise, the event went to plan and the client was delighted with the result.

KISS Communications