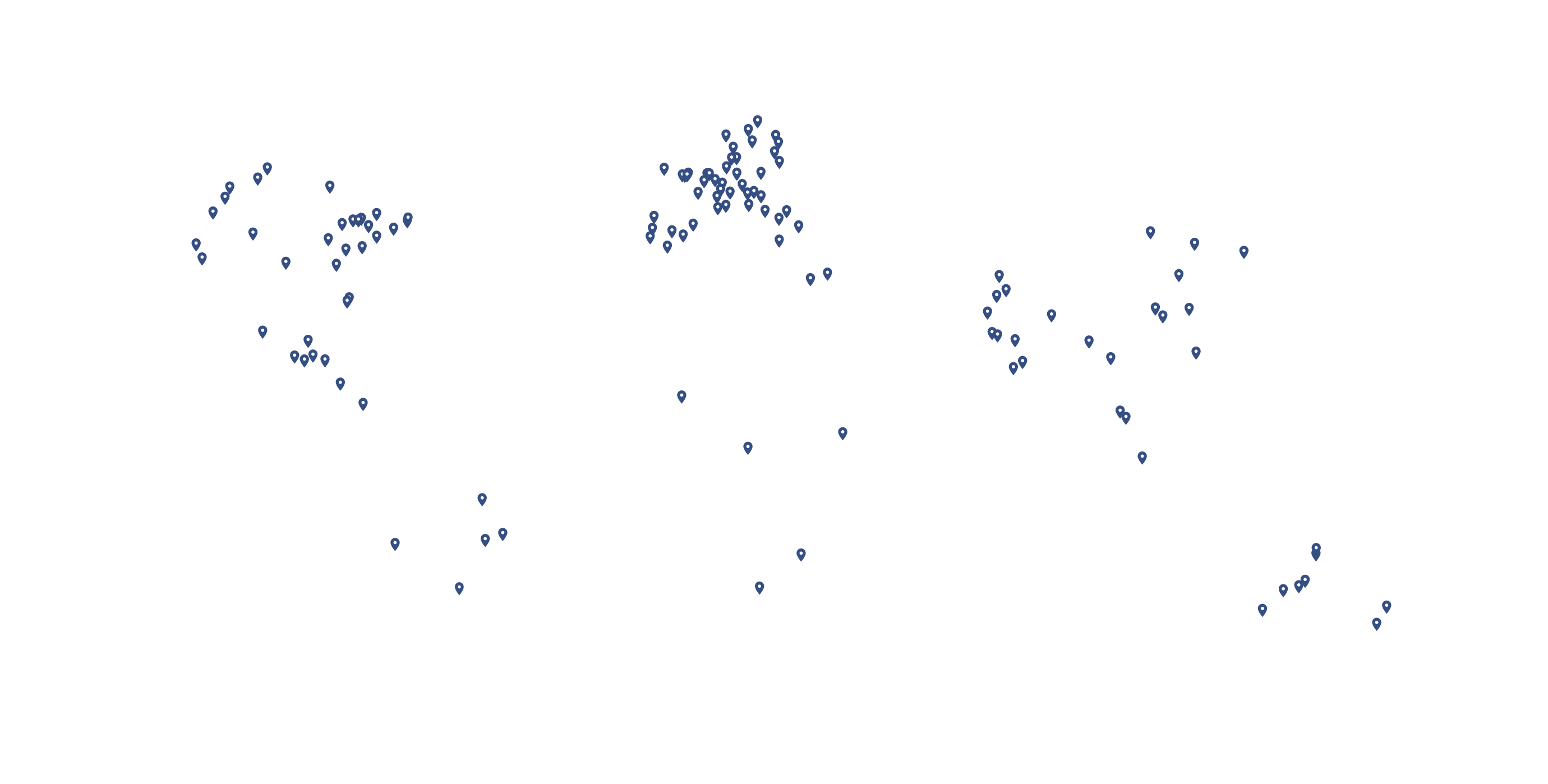 PROI Worldwide combines the collective power of the world's most ambitious entrepreneurial communications firms.
We are 85 PR and communications firms that are best in market.
Our Partner agencies cover more than 165 cities and 60 countries and employ 7500 experts in PR, marketing, digital, research, creative, public affairs, government relations, investor relations and other services.
When successful firms want to be even better, they align with like-minded, trustworthy, best-in-market peers through PROI Worldwide. Working with the best makes each of us stronger – to the benefit of our clients, our employees and our own business and personal development.
Europe
Austria

Vienna

Belgium

Brussels

Bulgaria

Sofia

Croatia

Zagreb

Czech Republic

Prague

Denmark

Copenhagen N

Estonia

Tallinn

Finland

Helsinki

France

Paris

Germany

Berlin

Cologne

Frankfurt am Main

Frankfurt/Main

Hamburg

Munich

Stuttgart

Greece

Athens

Hungary

Budapest

Ireland

Dublin

Italy

Milano

Torino

Latvia

Riga

Lithuania

Vilnius

Netherlands

Amsterdam

North Macedonia

Skopje

Norway

Oslo

Poland

Warsaw

Portugal

Lisbon

Oporto

Romania

Bucharest

Serbia

Belgrade

Slovakia

Bratislava

Spain

A Coruña

Barcelona

Madrid

Malaga

Valencia

Sweden

Gothenburg

Luleå

Malmö

Stockholm

Sundsvall

Umeå

Switzerland

Basel

Turkey

Istanbul

Ukraine

Kyiv

United Kingdom

Cambridge

Kingston upon Thames

London

Oxford
Africa and Middle East
Congo D.R.

Kinshasa

Côte d'Ivoire

Abidjan

Egypt

Cairo

Ghana

Accra

Israel

Tel-Aviv

Kenya

Nairobi

South Africa

Cape Town

Johannesburg

United Arab Emirates

Dubai
North America
Canada

Calgary

Edmonton

Montréal

Ottawa

Ottawa

Toronto

Vancouver

Winnipeg

Mexico

Mexico City

United States

Atlanta

Boston

Chicago

Cleveland

Dallas

Denver

Detroit

Ft. Lauderdale

Grand Rapids

Jacksonville

Lansing

Los Angeles

Miami

Nashville

Needham

New York

Oklahoma City

Portland

Princeton

Raleigh

San Francisco

Seattle

St. Louis

Tallahassee

Tampa

Washington

West Hollywood
South America
Brazil

Brasilia

Rio de Janeiro

Sao Paulo

Chile

Santiago

Colombia

Bogotá

Uruguay

Montevideo
Asia Pacific
Australia

Brisbane

Cremorne

Deakin (Canberra)

Gold Coast

Melbourne

Perth

Pyrmont

Sydney

Burma

Yangon

Cambodia

Phnom Penh

China

Beijing

Guangzhou

Hong Kong

Shanghai

India

Ahmedabad

Bangalore

Chandigarh

Chennai

Gurugram

Hyderabad

Jaipur

Kolkata

Mumbai

New Delhi

Pune

Indonesia

Jakarta

Japan

Tokyo

Malaysia

Kuala Lumpur

New Zealand

Auckland

Wellington

Philippines

Quezon City

Singapore

Singapore 339416

South Korea

Seoul

Sri Lanka

Colombo

Taiwan

Taipei

Thailand

Bangkok