CASE STUDIES
MCJV QCLNG Project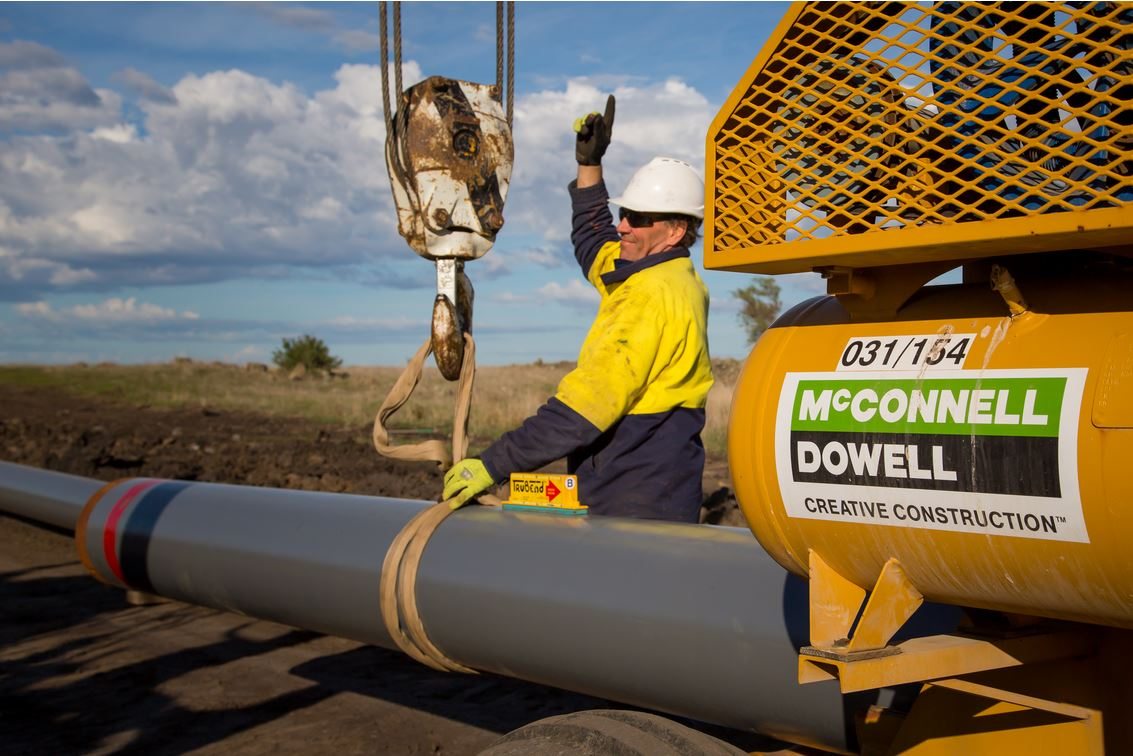 CLIENTS
McConnell Dowell and CCC Joint Venture
Agencies Involved
P4 Group
Job
The QCLNG Export Pipeline and Gas Collection Header covers approximately 540 kilometres from the Surat Basin to Gladstone where it joins the QCLNG Narrows Crossing project – 13.5 kilometres of pipeline across diverse geographical terrain including marshlands, creeks, the Narrows waterway and Curtis Island.

The challenge is to engage with affected members of the community and landholders and understand individual needs to enable construction activities; and gain wider project support to increase local participation for the benefit of the community.
Objectives
Maintain a positive reputation for MCJV and the QCLNG Project.
Activities
P4 Group's approach to achieve positive project outcomes was to create extensive and relevant management planning strategies and tools incorporating:

Community and Stakeholder Engagement
Indigenous Participation
Cultural Heritage
Social Impact Management
Landholder Liaison
Local Content and Industry Participation
Issues Framework and Protocols
Media Plan and Protocols
Internal Communications
Community Investment and Legacy
Results
Active engagement with the community, Indigenous groups, stakeholders, affected landholders, local businesses and service providers
Timely release of information and marketing materials in-line with construction time frames and schedules
Managed comprehensive issues/grievances with directly affected landholders, Government agencies and authorities, and other interested parties
Implementation of effective processes and methods of communication, as well as comprehensive project database and registers.