CASE STUDIES
UNICEF – See What I Can Do! Helping People Look Up To Children With Disabilities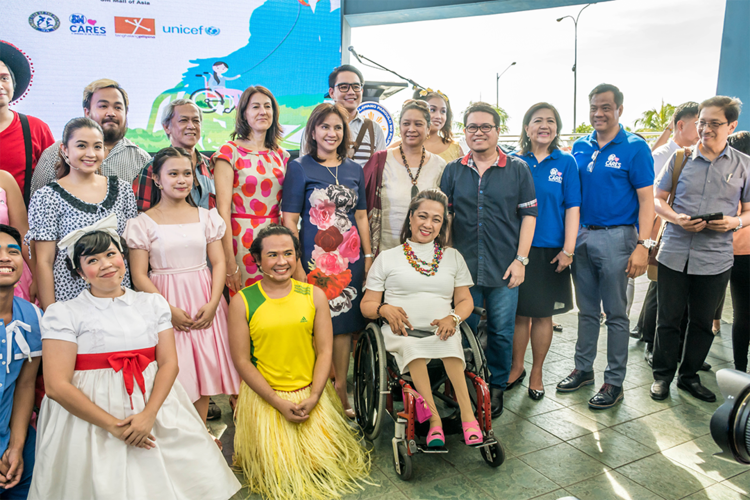 CLIENTS
UNICEF
Agencies Involved
M2.0 Communications
Job
Events
Objectives
Even before the United Nations International Children's Emergency Fund (UNICEF) was established in 1948, Children with Disabilities (CWD) are one of the most marginalized groups in society. To help change attitudes about CWDs in the Philippines, UNICEF mounted an advocacy campaign highlighting what they can do and turn disability into THISability. For National Disability Prevention and Rehabilitation Week, the children's organization partnered with SM Cares, Camera Club of the Philippines, and Tanghalang Pilipino to launch a photo exhibit in different cities across the country called See What I Can Do! Additionally, the uplifting play, Sandosenang Sapatos, will be staged alongside to share its similar message.

While the other partners took care of the venues, photos, and the play, UNICEF required another partner to handle event management, the mounting of the exhibit, and liaising with suppliers. Among the possible contenders, the organization chose M2.0 Communications.
Activities
On July 18, 2016, the See What I Can Do! Photo Exhibit was launched at the SM MOA Music Hall. Close to 400 people attended. There were also officials from UNICEF, SM Cares, Camera Club, and Tanghalang Pilipino; along with representatives of different organizations helping persons with disabilities; and the Vice President Leni Robredo. The exhibited lasted until July 23.

The exhibit next came to SM City Clark where it was greeted warmly by the shoppers. Hundreds took the time to watch the Sandosenang Sapatos play and brows the photos.

From August 13-19, See What I Can Do! was displayed in SM City Cebu. The Cebuano mall wholeheartedly supported the cause of CWDs, promoting the exhibit in Facebook, on billboards, on local radio partners, and local publications.

Lastly, the exhibit found a place in SM City Davao. At the time, the city was also celebrating the Kadayawan Festival, which brought throngs of people into the photo displays.
Results
In the space of two months, the photo exhibit and the play helped marginalized CWDs take center stage in society. Thousands of people in four different cities in Luzon, Visayas, and Mindanao came to know that disabled people have THISabilities.