CASE STUDIES
Lotus Malls: Engaging a Community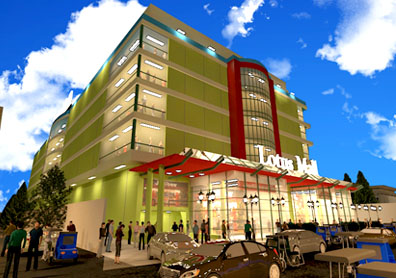 CLIENTS
Lotus Malls
Agencies Involved
M2.0 Communications
Job
Social Media Management
Objectives
In 1997, Lotus Malls was built as a one-stop destination to meet the needs and wants of the whole family in an emerging Cavite market. Aside from shops, the 5-storey building beside the Imus public market had basketball courts and activity centers for any organization to use for celebrations, contests, and everything in-between. It was a hit, drawing thousands of Caviteños every day. Since then, Lotus Central Inc. has erected more malls, plazas, and lifestyle centers within the province and surrounding areas.

However, the 90s were a simpler time. A grand building was all it took to attract foot traffic to the mall but people have changed as the 2000s came and went. They're more demanding, more price-conscious, and more digitally savvy. To continue servicing the needs of this changing Cavite community and thus draw more visitors and tenants, Lotus Central Inc. decided to establish an online presence through its own website and Facebook account. But it needed help because this will be its first foray into digital media. It needed someone with extensive experience in digital media and marketing, which led them to recruited M2.0 Communications.
Activities
M2.0's Client Success team quickly formed a plan. The basic idea was to integrate online with offline by enticing the community to treat the website and Facebook accounts in the same manner as the malls: a place to find things to do, organize events, and learn to succeed – in other words, as community centers themselves. By doing this in the digital world, the offline world of Lotus malls will become filled with more people too.

But first, the team had to identify who the members of the Lotus community were. It found that they were a diverse group with widely different interests. There were families, barkadas, organizations, tenants, and budding entrepreneurs and their separate needs and aspirations were taken into consideration in all aspects of the campaign.

After identifying them, the team sought to engage them with different types of content. The end goal is to build a greater sense of community with a Lotus mall as its center. Posts and articles were crafted that encourage people to visit the mall for shopping, fun, celebrations, events, activities, and more.

The strategy can be easily seen in the Lotus website, which had everything for everyone. For families and barkadas, it provided lists of shops and upcoming events for the different destinations under the Lotus umbrella while tenants and entrepreneurs were exposed to business opportunities. The different malls various amenities were showcased to display their worth as for venues for any event. Its blog alternated between different types of content from shopping ideas to guides on starting a new business. The website's design stressed openness and navigation to appeal to the widest demographics.

In Facebook, the plan was replicated. Posts alternated each day to address the needs and aspirations of Lotus's community. There were regular updates of events and sales as well as posts encouraging clubs and institutions to consider one of malls in the chain as their venue of choice for their activities and celebrations. Fresh photos were also taken to display how Lotus destinations are changing and growing. More notably, the team shared success stories of the tenants within the Lotus community, helping others envision what could be their future if they found a business they felt about passionately.
Results
After six months of the initial campaign, the Lotus community responded. 140 percent more people followed Lotus's Facebook page than expected. The blog posts were also filled with comments, especially the ones focused on entrepreneurship and business.

Aside from online enthusiasm, the people were turning even more to Lotus as their community center. Each month, at least 15 inquiries have arrived asking if there was a spot to hold their activities; Lotus venues have been filled with community events every day. Additionally, two to three entrepreneurs monthly inquire about the possibility of leasing a space in one of Lotus's malls.

Through daily engagement in digital media, M2.0's campaign was able to constantly bring people from the digital realm to the malls. As people visit in ever greater droves and entrepreneurs set up more shops, Lotus Central Inc. plans to build even more destination centers to service its widening community.