CASE STUDIES
PASEO VERDE AT REAL: Sharing the Dream of Affordable Green Living through Social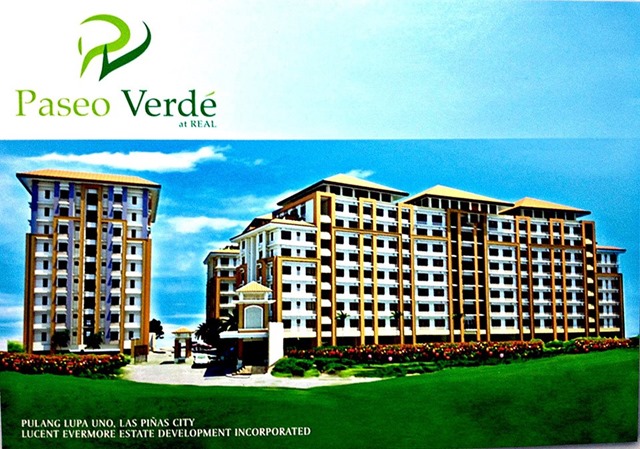 CLIENTS
PASEO VERDE AT REAL
Agencies Involved
Job
Social Media Management
Objectives
Since 1979, the Cavite Ideal International Construction & Development Corporation (CAVDEAL) has been dedicated to the progress and prosperity of the Filipino people. Beginning as a builder of public roads and bridges, it recently decided to serve the country in another way: by developing affordable, green communities for Filipino families.

Lucent Evermore Estate Development was established to pioneer this eco-friendly thrust. The result was Paseo Verde at Real, a green condominium for young professionals and budding families. Located in Las Piñas, the greenest city in the Philippines, the development was filled with innovations, such as rain harvesting, solar powered lamp posts, and e-bike racks, and luxuries like a swimming pool, clubhouse, and bar. There were even landscaped open spaces for people to exercise and kids to play. The place encouraged healthy living that's one with nature. Incredibly, it was affordable too.

With Paseo Verde on its way to completion, Lucent wanted to fill it with people. But reaching out to its target market, who are mainly Millenials, requires going online where they spend most of their time. But since this is its first project targeting consumers, the developer needed a partner with a solid experience in digital media. It finally chose M2.0 Communications, after being impressed by the communication agency's past work.
Activities
The M2.0 Client Success team knew that green, healthy living was the dream of many enlightened Millenials – doubly so for young families that want a clean environment for their children. Unfortunately, many things stop them from taking this step. Some believe that a green home is expensive, others that such an ideal place is too far, while a few can't imagine what living there is like. To allay these fears, the team sought to help Millenials realize that their dream exists and it's within their grasp.

The first step was to create a solid online platform. The team revamped the Paseo Verde at Real website to incorporate SEO strategies to make it more discoverable in search platforms like Google. The navigation and sitemap were improved to increase user-friendliness and highlight key features of the green community. A news and blog portion were added to engage online visitors by sharing insights into green living, showing things to do in the Las Piñas, and easing the transition into the condo lifestyle. All this was done to make the dream accessible.

With the foundation in place, M2.0 Communications began promoting the new site. An infographic showing the interesting places to visit in the south was seeded to lifestyle blogs to bring more people back to the website. It was also enrolled in online directories to help its users discover the existence of an affordable, green community in Las Piñas.

The campaign then went all out on Facebook; it was the ground where legions of Filipino Millenial professionals and families can be found. The team strove to let the convenience, pleasure, and experience of living in an eco-friendly community escape through the screen. Numerous photos and videos were taken of Paseo Verde at Real, some of them in 360, to spark people's dreams of living there. It also provided proof that the green community was an ideal home. Posts highlighted its proximity to transportation, schools, malls, hospitals, and places of interest, such as Las Piñas' Historical Corridor. They built a vision of a clean, healthy, and comfortable lifestyle through sneak peeks of the development's numerous amenities, such as its pools, e-bikes, and landscaped paths. Lastly, the campaign implemented a raffle asking how they envisioned their ideal home to subtly help people realize that Paseo Verde could be the one.
Results
People responded to their dream appearing in their social network. The Facebook page garnered 31 thousand likes, and its engagement rate increased to 43%, way above the industry average of 5%. They came in droves to the website to learn more. Website traffic increased from 235 unique visits per month to 5,000, which is more than seven times the industry average of 597. More impressively, people reached out to their dream homes. At least three properties were directly attributed to the M2.0 campaign. As more Filipinos achieve their dream and begin healthy lives in a green community, CAVDEAL – through Lucent – renews its commitment to serving the Philippines.